Thought you might find it interesting what classic Pontiac GTO cars are for sale at the world's premier muscle car and hot rod auction, the 2010 Scottsdale Barrett-Jackson Auction. The event runs from Jan 18th-24th and typically features hundreds of fine examples of collector cars for the enthusiasts and dreamers. I'm really curious to see what lot #1213 goes for. Options are similar to my car.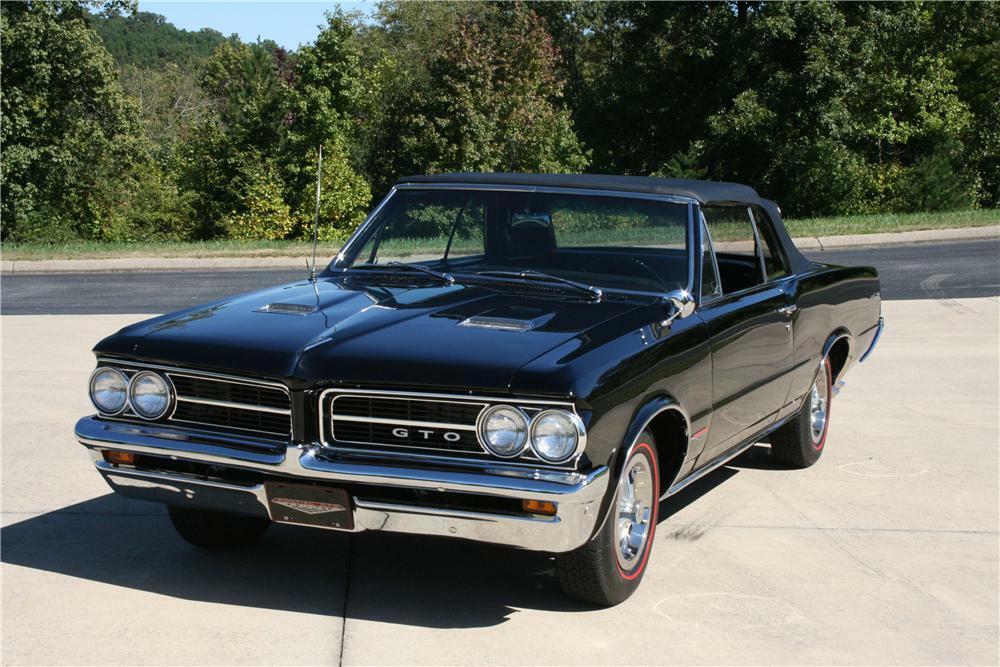 Update: the 1968 lot#1213 sold for $37,400 (includes 10% buyer's commission).
Click the Lot # to view in-depth details and photographs.
| | Lot # | Year | Make | Model | Style |
| --- | --- | --- | --- | --- | --- |
| | 417.1 | 1967 | PONTIAC | GTO | 2 DOOR HARDTOP - sold $33,000 |
| | 454 | 1964 | PONTIAC | GTO | 2 DOOR HARDTOP - sold $56,100 |
| | 684 | 1966 | PONTIAC | GTO | CONVERTIBLE - sold $46,200 |
| | 697.1 | 1967 | PONTIAC | GTO | 2 DOOR POST COUPE - sold $42,900 |
| | 937.1 | 1967 | PONTIAC | GTO | 2 DOOR HARDTOP - sold $45,100 |
| | 945.2 | 1965 | PONTIAC | GTO | 2 DOOR HARDTOP - sold $61,600 |
| | 952.2 | 1970 | PONTIAC | GTO JUDGE | 2 DOOR HARDTOP - sold $77,000 |
| | 974 | 1964 | PONTIAC | GTO | CONVERTIBLE - sold $104,500 |
| | 1083 | 1969 | PONTIAC | GTO | COUPE - sold $31,900 |
| | 1213 | 1968 | PONTIAC | GTO | COUPE - sold $37,400 |
| | 1309.2 | 1969 | PONTIAC | GTO | CONVERTIBLE - sold $62,700 |
| | 1581 | 1966 | PONTIAC | GTO | COUPE - sold $41,800 |
| | 1590 | 1966 | PONTIAC | GTO | 2 DOOR CONVERTIBLE - sold $40,700 |
Previous 1968 Pontiac GTO auction results from Barrett-Jackson auctions